From routine compliance measurements to bespoke measurements designed for your application, Xi's engineers are expert in the survey of machines, equipment, structures and the environment. Our specialist equipment, custom analysis techniques, and ability to work at heights and offshore allow us to measure inaccessible locations, validate simulations and diagnose non-standard issues.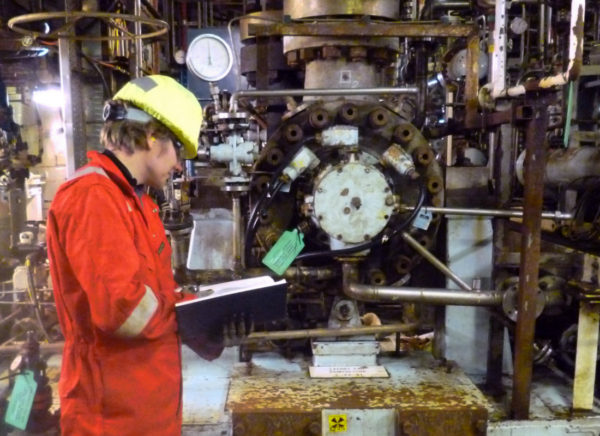 As a specialist in complex measurements including dynamics, vibration, noise, and environmental conditions, Xi routinely processes large datasets linking complex physical interactions of structures and machinery to onboard telemetry and external systems such as SCADA.
We work in challenging environments and cover all scales and sizes, from wearable technology to wind turbines. We can help you design your own experiment and use the data to link to models better, as well as running routine measurements. Through these custom experiments, we can combine large data sets, validate models and optimise data capture.
Whether the measurement is a one-off, a permanent installation to support existing data capture systems, or to provide ongoing condition monitoring systems (CMS), Xi can work with you to develop a measurement system for your requirements.
Measurement is often just the beginning. Xi excels at using the captured data to provide deeper understanding of the physics behind your technology or system, to identify and diagnose the source of any problem, and provide mitigation efficiently and directly.
Xi engineers sit on numerous national and international standards committees, giving us a full understanding of current standards requirements and valuable insight into how standards are changing in our ever-evolving technical world. We can respond to your needs quickly while ensuring compliance with health and safety protocols, carrying out efficient, non-invasive measurements to give you the vital information you require to make smart, informed decisions.
The Xi measurement team have experience in varied range of physical phenomena. Let us assist you capturing the valuable data you need.
Xi's team of engineers have years of experience in acoustic measurement and can assist at all levels of complexity. Noise level measurements may be required for a number of reasons, including:
Background noise levels for baseline comparison to activities such as
construction work.
Noise levels near a road, construction site or place of work.
Wind turbine noise.
Noise in rooms, between walls or floors.
Excessive or intrusive noise, which can be highly disruptive.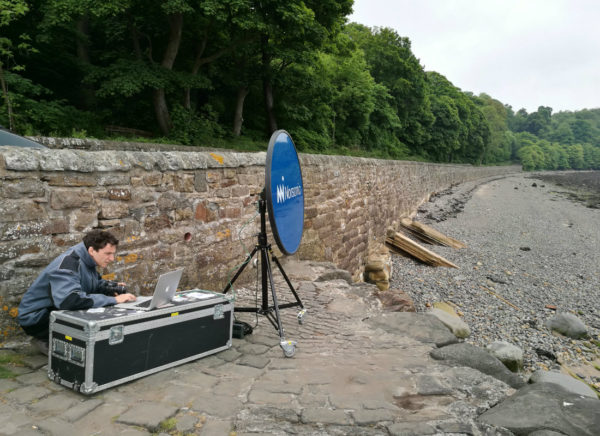 To quantify and resolve problematic acoustics, such as noise emissions or poor room acoustics, it is necessary to understand the origin of the problem. Through using high-quality sound measurement equipment, such as class A sound level meters and high-end microphones, the team at Xi can complete acoustic measurement surveys and find solutions which will satisfy client requirements.
The range of measurements that Xi can perform range depending on the industry, some examples are:
Noise assessments for both industrial and commercial purposes following standards such as BS 4142, BS 5228, IEC 61400 and ETSU R97.
Acoustic assessment of industrial machinery.
Architectural and building acoustic assessment from noise mitigation to partition and transmissibility assessments.
Environmental acoustic assessments which include noise propagation mitigation as well as pre-planning acoustic assessments.
Background acoustic assessments.
Noise at work assessments.
Following completion of a measurement campaign, Xi can provide a detailed assessment method or solution to meet the client's requirements as well as assisting in any further developments and problems which may arise. Xi can tailor reports to any audience, whether that be explaining complex technical issues in a succinct and clear way, or providing a technical report to use as evidence at public inquiries.
Be it low frequency rumbles causing human discomfort, a high frequency rattle resulting in increased mechanical wear, or a broadband and damaging impulsive event such as that from piling or blasting work, Xi can help minimise and mitigate the effects.
Everything has resonant frequencies and all moving equipment and machinery vibrates. The Xi team have experience in an extensive range of sectors, measuring, diagnosing, and solving our clients' vibration concerns. Xi provide a complete solution, going further than just providing results by quantifying and explaining the vibration then suggesting and designing mitigation solutions.
Specialist Vibration Analysis
Ground Vibration: Seismic, Building, Construction, Blasting
Laser Vibrometery: Long Range, Hard to reach, High Frequency, Rotational
Rotating Machinery: Orbit plots for Factory Acceptance Tests
HAVS and WBV: Hand Arm Vibration and Whole Body Vibration testing
Determining the risk of fatigue failure is a critical part of the successful design and running of rational machines and their supporting structures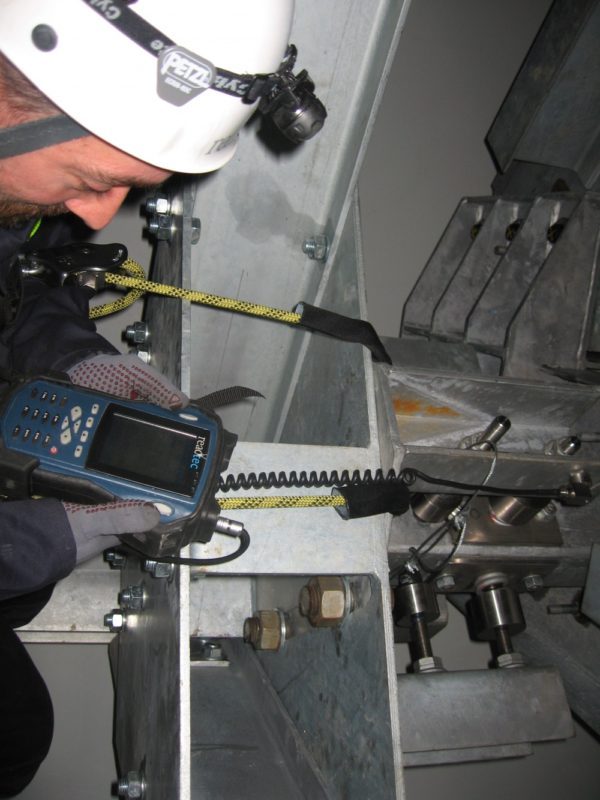 Repeated loading and unloading of a structure can lead to localised damages, resulting in structural failure well below the ultimate tensile stress of yield stress limit. This type of alternating loading is inherent in rotating machines, where rotating mass imbalances and shaft misalignments produce cyclic loads. Determining the risk of fatigue failure is a critical part of the successful design and running of rational machines and their supporting structures.
Xi combine onsite measurements with numerical simulations using finite element analysis to determine fatigue risk. In cases were a rotating machine is experiencing fatigue problems, Xi use vibration measurement, operational deflection shape analysis and high-resolution cameras to determine the vibration modes responsible for failures. Identifying the modes means that Xi can then provide design mitigation support, helping to solve the fatigue issues. In cases where support structures are designed for rotating machines, Xi use numerical simulation to determine the risk of fatigue failure. Finite element analysis is used to solve the simulations, with classical stress-and strain-life methods being used or energy-based methods for nonlinear materials. When dealing with variable loads, such as when analysing mixers, the accumulated damage can be calculated from the load history and the fatigue limit.